The end of March marks some notable milestones. The obvious one is the start of spring (despite this cold weather we can't seem to shake) and its symbolism of growth and new life. It also marks the closure of the first quarter of the year. This is a great time to assess what has and has not been working for you, both in business and in life, and make adjustments as a form of "spring cleaning."
Reflecting on the first quarter of this year, I feel proud of the momentum TrustWorkz has captured as a team. At the end of 2018, I became the new President of TrustWorkz. That brought with it a great amount of responsibility, a sense of excitement, and a different style of leadership for our company.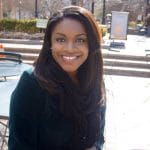 As I dove into operations and sales, I was thrilled to welcome Sanetra Richards to our team as a Digital Marketing Strategist. In this role, Sanetra will handle client account and web project management. I look forward to introducing her to some of our awesome clients and seeing the value she's sure to bring to the work we produce.
As a team, we took the start of a new year as an opportunity to redefine company-wide goals. We then divided those yearly goals into smaller, 90-day goals for the quarter. A lot can happen in a year. Goals can be forgotten or need changing – especially in the fluctuating landscape of digital marketing. Segmenting our year-long goals into this level of granularity makes our objectives more attainable and therefore have a higher rate of success.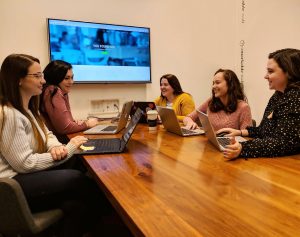 Our company core values remain the same: empathy for our clients and their business needs, transparency in all that we do, integrity in the work we produce, and collaboration – because nothing extraordinary was ever accomplished by just one person.
Looking Ahead
As we enter quarter 2 and beyond, I have high expectations for the growth of TrustWorkz. There is an invigorating passion for marketing and technology that can be felt within the room of our weekly team meetings. This love for what we do continues to drive us in advancing our marketing strategies to align with new techniques and technologies, so that our clients can take advantage of being ahead of the trends.
For many of our clients who operate family entertainment centers, spring is the onset of a busy season. Now is a perfect time to review your marketing strategy. Work with your TrustWorkz Digital Marketing Strategist to capitalize on ways to attract more foot traffic and increase revenue. Here are some tips to consider that, when combined with an integrated marketing approach, can set you up for a successful season:
Offer a Good Deal – Stay relevant and stand out from your competition with a valuable offer your customers can easily claim online. A good deal can turn a one-time customer into a repeat customer. As a Certified FetchRev Partner, we can provide a seamless solution for distributing coupons or deals that can be purchased online directly to the people who are most likely to buy them.
Capture Content – We are firm believers in collaborating with our clients for optimal results. While we wish we could travel to your FEC and take photos and videos for you regularly, we need your help with that. Video content soars above all other types of content in terms of engagement on social media, with images a close second. More engagement = more eyes on your business. Make capturing video content a top priority this season. Here are some pointers on how to easily do that.
Be Different – The concept of a USP (unique selling proposition) is not something new, although sometimes it's forgotten. Your USP is the cornerstone to your success. What is the one thing that makes your business better than your competition? Hone it, boast about it, and then capitalize on it. Talk with your TrustWorkz Digital Marketing Strategist about ways to integrate your USP into your content marketing or advertising strategy.
As we enter the spring season, I'm excited to watch as Team TrustWorkz blooms. I look forward to continued learning with Atlanta's Digital Summit in May, as well as deepening our relationships with our clients to provide superior service.
Want to stay in the know about what's happening at TrustWorkz? Sign up for our newsletter for team updates, marketing trends, and our favorite industry tools.