Are you looking to spice up your business' social presence? Do you want to connect to the world where they are right now (AKA their couch)? TikTok is the app for you! Right now, people are stressed and looking for lighthearted entertainment. TikTok is a social media network that's big on fun and great for building community. You can take advantage of an empty facility or business and record some content right now. Ready to jump in? These new social strategies will help you up the ante in your marketing game. 
What is TikTok?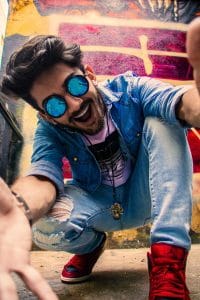 TikTok is a social media platform that allows users to create and share video content. The content on TikTok varies from user to user. There are brief tutorials, workout videos, comedy skits, dances, silly challenges, singing videos, and so much more. Currently, there are over 500 million active users on TikTok, and the app is also the most downloaded app in the App Store with over 1.5 billion downloads! These are incredible numbers to hit considering the TikTok is only 3 years old.
What makes TikTok different? 
While this app is just one among many social media platforms, it stands out from the rest. Instagram and Facebook give users a way to share their lives on social media. TikTok, in contrast, is not about lifestyle, but entertainment. The users of TikTok are also much younger than the users of Facebook and Instagram—their audience skews towards middle schoolers, high school students, and young adults. The age demographics show that 60% of TikTok users are between the age of 16-24 years old, while its competitor, Instagram, has 58% of users aged 18-29 years old.
TikTok and Marketing
There are many ways to go about branding yourself on TikTok, but it all begins with starting an account. Once you're all set up, curate your Following feed. It's good to follow accounts within your niche to discover fun content ideas and hashtag challenges. 
Like other social media platforms, TikTok utilizes hashtags to create trends and help you make your presence known, but TikTok takes a new spin with hashtag challenges. This type of content includes dance challenges, singing challenges, and even some FEC-specific challenges. Hashtag challenges are a great source of entertainment that allows you to create a community of users all doing the same thing. You can find popular hashtag challenges by looking at the For You section on TikTok, which is pretty much a discover page of trending videos. 
TikTok also allows you to use popular music for your videos. Users can search by music and find dance challenges or just regular videos using the music for background audio. Not only can you use music for this feature, but you can also use audio from other people's videos! A popular trend is acting out or lip-syncing to another person's audio. 
Want to take your TikTok game to the next level? The platform offers paid ads to help you expand your audience. 
FECs and TikTok
Typically, FECs are geared towards young families, so TikTok is the perfect way to market to your audience! What kind of TikTok content should FECs put out? TrustWorkz has some trendy ideas to get you started:
Roller Skating Centers
How-to Tuesday Skate Tutorials: Teach your customers of all skating levels some new (and old) skate tricks! These can include the basics of skating, how to go from good to great, or more extreme tricks for your pros.
Lip-Sync: People love their skate jams! Lip-sync to the best skating bops and post them on TikTok (or, if you're feeling a little camera shy, make your kids/spouse/dog do it for you).

Skate Challenges: Similar to skate tutorials, create skate challenges. Show your center's best skaters going through obstacles or trying hard tricks. With the rink empty, it's the perfect time to score some amazing video footage. Once you've mastered a move, challenge your customers to try it at home! 

Skate Dance Challenges: Up the ante of trending dance challenges by adding skates to the mix! It'll give a whole new life to jam skating.
Bowling Alleys
How-to Tuesday Bowling Tutorials: Teach your clientele bowling tips and tricks like how to get a strike, how to pick up a spare with a split, or the best bowling positions to add creative flair to their bowling.
Bowl Challenges: Create challenges that implement unique positions for bowling. You could also issue a turkey challenge and see who can get 3 strikes in a row in their living room bowling alley.
Points for Creativity: Ask your audience to film their most innovative indoor bowling setup. Then see if you can top it!
Trampoline Parks
How-to Tuesday Tricks: Implement back-flips, front flips, and any other trick you can think of in your videos! The more action there is, the more engagement you'll have.

Dance Challenges: Go viral by adding a unique spin to popular dance challenges by throwing in some flips.

Work for It Wednesdays: For those people who just can't master flips and tricks, teach them a few strength training exercises so they can nail those tricks when your facility reopens.
Social media is constantly changing. At TrustWorkz, we're here to help you stay on top of the latest trends so your business can thrive. TikTok is a fresh new way to make your social presence known through implementing your expertise in an entertaining way. Need some help getting started? Reach out to schedule a consultation with our social media pros.