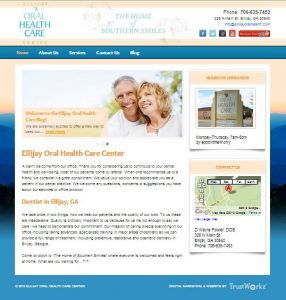 Many web developers create websites without much consideration of search engine optimization (SEO). Dentists become frustrated because they paid a lot of money for new websites but still can"t find their practice on search engines like Google or Bing. For this reason, TrustWorkz® is concerned with the aesthetics of your dental website, and the ease with which it can be found on the Internet.
Quick Website Turnaround
When we begin your dental website design process, you will be working with an Intake Manager, who will be your liaison between the design and development team so that you don't have to worry about speaking the same language as a website coder. The entire website design and development process takes around two weeks to complete and launch.
We understand that your time is very precious to you, your patients, and your family. That's why we strive to make this process as easy and quick as possible. Your Intake Manager will take the time to understand your needs and wants, and make sure that your website is launched smoothly.
Mobile-Responsive Websites for Dentists
Each dental website is developed with function and usability in mind. With mobile usage increasing daily across the country, it is important to stay on top of mobile website trends. For that reason, TrustWorkz® develops mobile-responsive websites for dentists. Mobile-responsive websites not only make management easier for your dental practice, but they are also the preferred mobile formats by Google and Bing.
Developing Websites with SEO in Mind
Our websites are developed with search engine optimization as our main goal from the start. We develop our websites for dentists with a clean layout that loads quickly, and with a content management system that Google seems to prefer. Our clients' SEO benefits from a quick-loading website, which also ensures that users don't become frustrated with a slow site and return to Google for another option.
Every page within a dental website is optimized for each individual practice. No two practices are alike, and we believe that each dental practice website deserves the attention and optimization that helps them stand out from the competition. We complete optimization from the homepage down to the information about your services by starting with competitive analysis and getting to know your dental practice better.
Easy-to-Manage Website Design
When you decide to work with TrustWorkz®, Inc., we provide your dental practice with website management services. However, there may come a time when you would like to make a small change to your dentist website on your own. We only use WordPress, which is a content management system (CMS) that is used by millions. Your WebOp® can walk you through the basics of managing your site, or you can ask your WebOp® to make the changes while you focus on running your business.