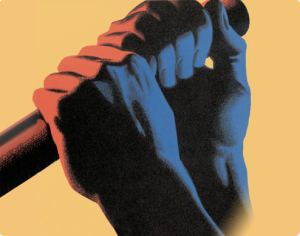 If you were to look for a local service, where would you start? Well, if you're like the majority of the world, you would probably start looking on a search engine like Google. Likewise, your potential patients are looking for local dental websites with search engines as well. Don't you want to make sure that your dental practice is the one they find?
Search Engine Optimization Basics
Search Engine Optimization (SEO) is essential for every dental website in order for it to be found and ranked well in search engines such as Google and Bing. You can build a beautiful website, and never have anyone see it because it isn't optimized properly. At TrustWorkz, Inc., we optimize your dental website for search engines on day one by building a site that loads quickly and has a clean code. We don't stop optimizing your site at the end of your website build though.
Our Dental Website Optimization Approach
While your site is being built, our team is hard at work gathering information and research about your local market and competitors.  We believe that your market and practice deserve individual attention and analysis, so you won't see a one-size-fits-all approach with our optimization. Before your dental website is launched, an entire team of designers, developers, and marketing professionals have touched your web presence.
Together, we develop an SEO strategy to help your dental practice dominate in your local market.
Search Engine Optimization for Dentists
When your new dental website is getting ready to launch, we implement our initial SEO for all of the pages on your website. That includes optimizing your Homepage, Services page, About page, and more. Once every page has been properly optimized, we carefully watch your website analytics over the next few months to see if adjustments are necessary to further dominate your market.
Constant Original Content Creation
Every client of ours is assigned a WebOp to ensure constant optimization after a site is launched. Your personal WebOp continues to optimize your dental website through creating original blog posts. Each blog post is created with both the reader and search engines in mind, and is launched once a week. We believe that this is one of the most essential parts to optimizing your dental website, and for this reason have made this a central feature of our service.
Popular search engines are looking for websites that are more than just static place holders for businesses. They have determined that quality websites are updated on a constant and consistent basis with content that is original and relevant. When it comes to creating content, our WebOps won't cut corners and copy and paste content from another website.
SEO Solutions for Dentists
If you're interested in improving your web presence with high quality SEO for your dental practice, contact TrustWorkz, Inc today!