TrustWorkz generates revenue for you (our partner) by controlling the online experiences of your potential clients through:
Dominating search engine results
Building attention in your local community
Placing your brand in front of relevant prospects
And protecting your online reputation
Web Operative
Services begin with your Web Operative (WebOp®.) Your Web Operative ensures Internet dominance for your company by building fresh and engaged content marketing through active blogging, and social media management. Your WebOp will be your voice on the Internet and your go-to resource within TrustWorkz.
Content Marketing
Content marketing is one of the most cost effective ways for you to reach your target market. The long-term benefits of content marketing make it an easy choice for many business owners. TrustWorkz provides blog writing and content management services for family entertainment centers, apartment communities, and small businesses across the country. Our Web Operatives (WebOps®) are skilled writers, with the ability to craft the content that speaks to your local market for your local business. Our content marketing services include:
Weekly blog posts (optimized for search engines)
Original content for your website
Paid advertising (PPC)
Engaging social media content
We want to connect with and educate your local market, making sure that you are easily found and remembered by your ideal customer due to your strong web presence. Each piece of content written by TrustWorkz is original, relevant to your business, and optimized for search engines. Content marketing services from TrustWorkz will help you shine as top choice in your city.
Social Media Marketing
We want to help connect your business with your ideal customer in your city! TrustWorkz understands how difficult it can be to create a marketing plan for Facebook, Twitter, and Google Plus, and then stick with it day after day. We provide you with expertise and consistency to help monitor and raise awareness of your brand in your local area. Our WebOps provide your business with an active and engaging social media presence. Our social media marketing services include:
Regular posting to social channels like Facebook, Twitter, and Google+
Social media monitoring
Facebook / Instagram / Pinterest advertising
Reputation management
Social media channel creation and branding
Let TrustWorkz manage your social media presence and connect the dots for your overall marketing plan. Make sure that your brand is seen and easily found with our social media marketing services.
Other Services
– Competitive Analysis: We analyze your current family fun center's online presence that establishes a baseline to measure results. Additionally, we monitor your local competition to keep your business ahead.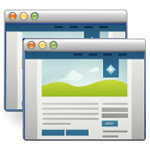 – WordPress Website: We create a mechanically sound website that enables your small business, center, or community to be found on today's the Internet. Our websites  are search engine optimized (SEO), easily assessed by Google and interfaces seamlessly with all your social media touch points. The site is also mobile responsive to be easily viewed on all types of devices.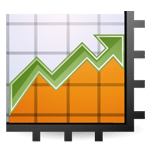 – Monthly Analytics and Reporting: We deliver measurable results by monitoring every interaction of each website for our clients. Each month, our WebOps deliver personalized reports, highlighting important data and explaining what it means for your business.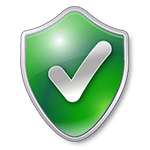 – Local Business Listings and Reputation Management: TrustWorkz is proud to be a Yext Certified Partner. Making sure that your local listings are claimed and accurate is an essential part of building a strong web presence. Our local business listings and reputation management services are available a la carte and in various marketing packages offered by TrustWorkz.