What's the point of having an amazing website if no one knows it's there? If you want to be found online, there's one thing you can't ignore: SEO! Work with our Atlanta GA SEO Company to make sure your customers can find you.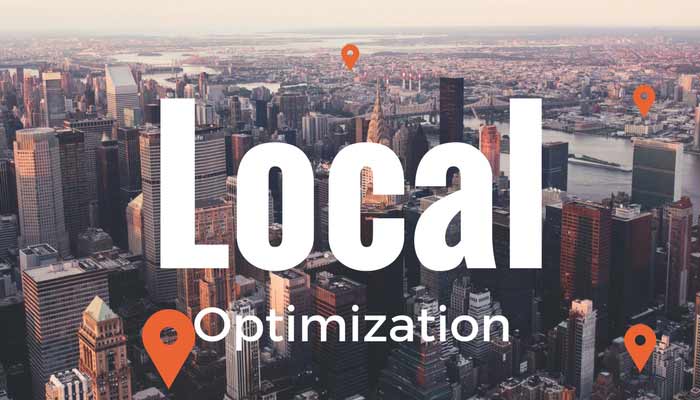 Local SEO
When it comes to Search Engine Optimization, our process focuses almost exclusively on local SEO. We help you rank organically and build your online customer base through:
Competitive Analysis: Who's beating you on search engine result pages (SERPs) and why? Once our SEO team answers those two questions, you'll dominate the competition.
Keyword Research: We use a collaborative process to discover the keywords that are most valuable to your business. This is our starting point as we conduct deeper research to help you rank industry-wide.
Link Building: When high authority websites link to your site, it proves that you're trustworthy. This can be accomplished by posting noteworthy content, guest-writing blogs, and investing in your local community by sponsoring charities, helping schools, and creating city-specific guides.
Conversion Optimization: It doesn't matter how many people visit your site if they don't convert into paying customers. Our SEO team uses custom tools to monitor your online traffic and optimize important pages based on data, so customers can find exactly what they need (and you get the sale).
Listing Services
Have you ever lost customers because they drove to your old address, couldn't find your phone number, or found conflicting business information online? With Listing Services, we monitor your web listings to provide consistent business information across all platforms. No matter how they get there, your customers will always know just where to find you.
Review Management
Welcome to your new customer service department.
What's the first thing people do when choosing between businesses? Read the reviews. Review Management helps businesses establish trust by monitoring and responding to online reviews. Reviewers who get a response within 72 hours are more likely to visit again or improve the star rating of a bad review. But it's not all about scoring 5-stars. Even negative reviews can make a positive impact for your business if you show customers that you're engaged, empathetic, and willing to go the extra mile to make their next experience extraordinary.
In addition to the good PR, Review Management increases your business' visibility in local search engines, especially for localized searches (aka your ideal customer base). When Google ranks a business, it looks specifically at the nature, volume, and consistency of reviews.
Great PR is only a click away!
We are your trusted Atlanta GA SEO Company. Ready to get started? Contact us today.