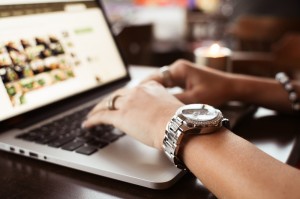 Have you ever felt like you could really get a handle on Internet marketing if only you could just ask someone a few questions? Maybe you don't want to be an expert, but you just want some clarity on what you should do to help make a good business decision. Does that sound like you?
Well, here's your chance to ask an entire team of Internet marketing pros!
Send Us Your Marketing Questions!
Whether you're a TrustWorkz customer or not, we want to hear from you! We know that you often hear different things about the Internet and how you can market your business using it. Some information that you have heard is credible, some is second hand knowledge that you heard from your cousin over Thanksgiving, and some of it may have been picked up from your subscription to Forbes.
How It Works
Once a week, our WebOps will sit down and answer your questions. We'll post the video response for you to wherever you originally asked us the question. You can #AskAWebOp on our Facebook page, Twitter, Instagram, or through our website.
Ask us about social media, content marketing, search engine optimization, web design, and more!
Get started now! Remember to use the hashtag, #AskAWebOp