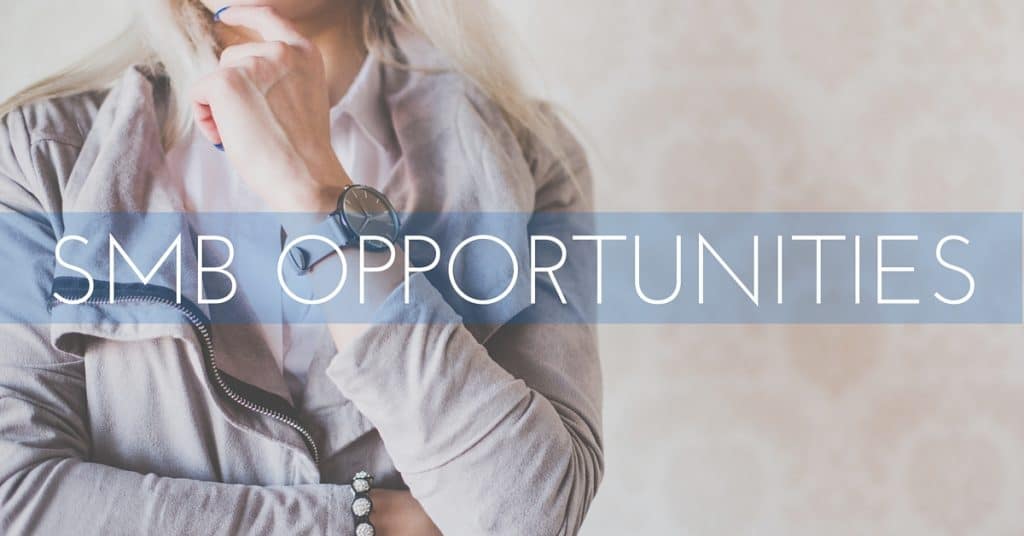 Most startups and technology companies are talking about how they're making it easier for small businesses to market their business. The truth is that if you polled small business owners, they would probably tell you that everything about doing business is becoming more complex. Between Facebook Live and Snapchat, many small businesses are just trying to update their websites so that they're mobile friendly.
There are thousands of different ways to help your business be found, and there are some very simple changes that can be made to stand out that most businesses skip over. If you believe that the Internet isn't just a fad, then these simple changes to your web presence will help you significantly in your goal of being found by your ideal customer.
Being Found
There are a variety of networks that we love to use to pull in attention from potential customers. For some businesses, we suggest tapping into Snapchat. For most businesses, we recommend a blog and Facebook. While social media trends are still very much apart of our game plan for small businesses, search engines (primarily Google) still contribute the majority of Internet based business. Until technology advances to the point that it can provide you with what you're looking for before you search for it, Google will still play a major role in business growth.
When it comes to being found online, most small businesses (even quickly growing franchises) have been skipping over the basics. This is good news for those that pay attention and decide to jump on the opportunity. Here are a few ways that you can take advantage of the opportunity with basic tweaks to your small business marketing.
Make your site mobile: We've been warning about it since 2012. It has been 4 years since Google and Bing both said that small businesses needed to have mobile friendly websites. Fortunately for you, many businesses (small, medium, and large) have not made the switch. Go ahead and build a mobile friendly site.
Watch your numbers and maximize your exposure where people place their attention: Most people chase after marketing that is comfortable, or had a one time free fall in new business. Take your intuition (watch how people engage today and not yesterday) and connect it to your analytics from your website, Facebook page, etc.
Claim and optimize your local presence: Ensuring that your local information is correct and consistent across the Internet is essential to helping your business be found and chosen by your ideal customer. Search engines such as Google take into account the information about your business across the Internet. The scary thing is that a lot of information wasn't created by you and a lot of it is incorrect. Find your inconsistencies and make sure that people find the correct information about your business.
Keep your content fresh: Over the years, Google has continued to reward websites that produce quality content on their website. An updated site is typically more relevant to searchers. Make sure that the basics of your business (hours, phone number, etc) are up-to-date, and consider using a blog to tie in content marketing to help build your influence.
Don't abuse your social media potential: There are two major mistakes that we see small businesses commit with their social media. The first mistake is to use too much promotional language in their posts. As networks move towards an algorithm approach to their newsfeeds, you can expect to see significantly less promotional posts showing up unless they're paying for exposure. The second, and possibly worst, mistake is when small businesses abandon their social media altogether. People will find your abandoned profiles and grow frustrated when they use them to reach out and you don't respond.
Attracting Customers Once They Have Found You
Assuming that you implement all of the above, your next goal is to convert your visitors into customers. There are two major issues that I see small businesses skip over when customers get to this point:
Online reviews: They either don't care, or don't see the big issue when they receive negative reviews (that there's actually an issue and it's not the customer).
Website confusion: Even with a mobile friendly site, we see potential customers drop off because mobile friendly websites weren't designed for a mobile first experience.
Helping customers find your business can be an easy fix since most business owners aren't taking care of those simple changes. Helping customers through the purchase process is also a simple change, but one that is often overlooked as well.
It's 2016, and your small business can still take advantage of the Internet. Are you going to seize the opportunity or focus on doing the things that you have always done, because it worked a few years ago?