Content, content, content. It comes in different forms, and the one that has businesses buzzing over the past few months has been video content. Video isn't new, but it has become significantly more accessible and accepted by business owners.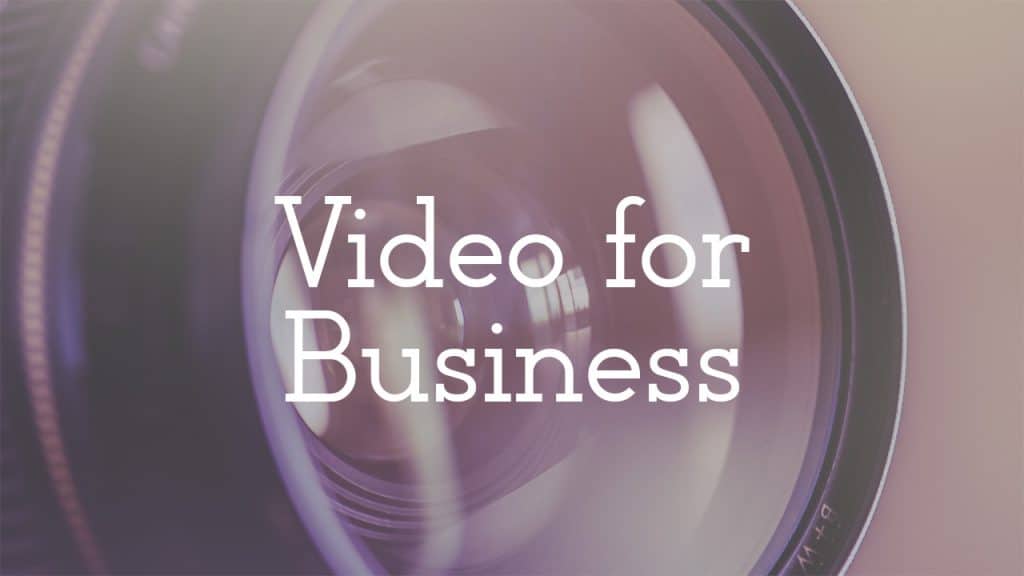 While YouTube has reigned supreme as the 2nd largest search engine for a few years, it took the rise of Facebook's video platform to propel commercial video usage for businesses. That's because Facebook has dramatically improved their video services, and also because mobile video capabilities have continued to improve at an exponential rate. Technology has opened the doors for businesses and competitors to start producing video content. The differentiator: the quality of your content. Whether you're new or a seasoned business owner, if you want your video content to help you make money (that's why you're here, right?), the quality must be top notch. Notice that I did not say production quality. That's important, but it is not nearly as important as your message. If you can deliver valuable content, that's all that matters. The production quality helps, but it's not the number one thing that will help you attract business with content (video, blogs, podcasts, etc). Assuming you have a great message to share, here are a few things that we have done to improve our video production that you can use for your local business.
Video Recording
iPhone 6/6+: When we first started to record #AskAWebOp, we were just using an iPhone 6+. We still use it from time to time when we're filming at trade shows or live streaming. Since you most likely have a smartphone already, any recent Samsung or Apple phone will provide you with quality video.
Entry Level DSLR: You can find quality entry level Canon and Nikon DSLR cameras that record 1080p HD video for around $500-$750. The difference in quality between an entry level DSLR and smartphone is fairly dramatic. Once you know that video is something you want to pursue, this is a great upgrade to improve the image quality of your video.
Audio Recording
Smart Phone Mics: If you're just starting out with video, audio can be the most skipped over component to your final production. When you watch the first #AskAWebOp video, you can tell that we were using the microphone built into the iPhone. It wasn't great.
Shotgun Mics: Our next step was to buy and integrate a versatile microphone into our videos. We used a shotgun microphone, which picks up a very tight pattern of sound from the direction you point them. This can be a great option for recording in areas with a significant amount of ambient noise. When purchasing a microphone, be sure that you buy all of the proper components. Some mics require adapters if you want to connect them directly to computers or smartphones.
SmartLav by Rode: We use Lavalier microphones to film our #AskAWebOp episodes now. These mics are clipped to clothes to pick up our voice. You probably see something similar on your local newscaster. Similar to many of you, we have collectively accumulated quite a few old and unused smartphones over the past few years. Rather than purchase a professional audio system, we were interested in recycling our old phones. The SmartLav by Rode allows you to use a lavalier microphone and connect it directly to your Android or iPhone without purchasing an extra adapter. This allows us to record audio wherever we are and share it on location or with anyone who needs a copy for editing.
Video Editing Software
This was once the most expensive and most difficult to learn component to producing video. Thankfully, technology has opened new doors.
iMovie: If you have an iPhone, you can film and edit your video on your phone. iMovie is a great app for piecing together a quick video that you can share on YouTube and Facebook. If you're editing from an Apple computer, iMovie is a great option as well and it's fairly easy to learn. Don't worry Windows users. Windows Movie Maker is a decent alternative to iMovie.
Adobe Premiere Pro: If you're using other Adobe products (Photoshop, Illustrator), Premiere Pro might be an inexpensive upgrade for you. This tool is a significant upgrade from iMovie in terms of skills required, and it might be worth taking classes if you decide to not outsource your video marketing. Business owners that make this leap are investing in significantly more professional videos. Final Cut Pro is also fantastic for video editing, but it will require some late nights taking online courses to learn how to edit your videos.
Are you interested in incorporating video into your small business marketing strategy? Let us know which tools you have used to help produce better videos! If you found this information valuable, we would love to know! Leave a message or share with your network.