With over 1 billion active daily users, it's no surprise that many local businesses turn to Facebook to reach and build personal relationships with customers. If you are looking to take advantage of Facebook's wide user-base, the first step is to set up a Facebook page – different from a personal profile. A Facebook business page is great tool for building an online community around your brand. Establishing a page is also necessary if you want to advertise through Facebook.
While we manage many pages for a variety of businesses here at TrustWorkz, we always encourage our clients to become familiar with the basic functionalities of their Facebook page themselves. Here are some Facebook page basics, as well as some tips for better utilizing some of the business tools that Facebook offers.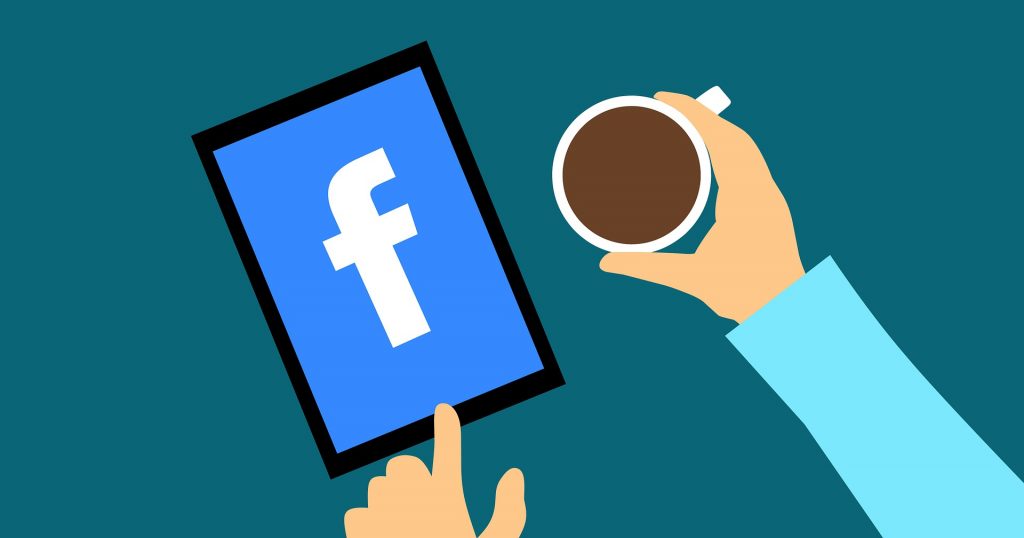 How do I log in?
A Facebook page cannot be created without first logging into an established Facebook account that has an associated name and email address. Whoever creates the page becomes the page administrator, who can then assign management roles to others (identified by that name and email address). A common misconception is that you can directly login to your business page. Really, Facebook pages are accessed by logging into the account that has been assigned a management role, and then navigating to the page from there.
Once logged into your account, you can navigate to your page a number of ways. One way is to utilize the top search bar by typing and searching for the name of your page, and selecting the correct result, as shown in the screenshots below.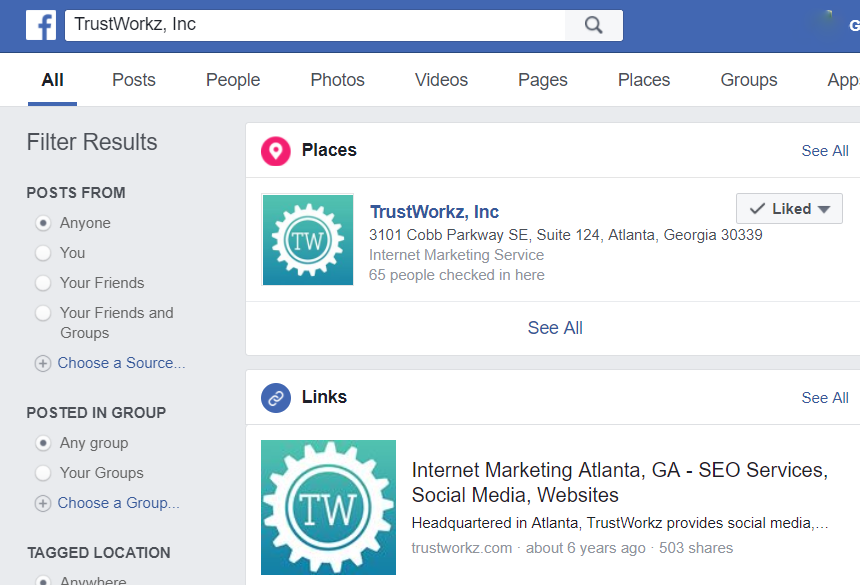 On a mobile device, you can also select the menu icon (

) in the very bottom right corner of the app. The pages you manage should be listed within that menu. On a computer or laptop, you can select the drop-down menu in the top right corner of your screen (the down arrow in the top navigation bar that looks like this:

  ). The pages you manage will be listed here as well. Just click on the name of your page to be directed there.
Who am I posting as?
If you want to publish an original post as your business page, visit your page first through one of the methods mentioned above. Once you are on the page, you'll be given the option to perform a variety of actions such as share a photo, create an offer, etc. The key indicator that you are posting as your page – and NOT as your personal profile – is the profile photo shown inside the post box.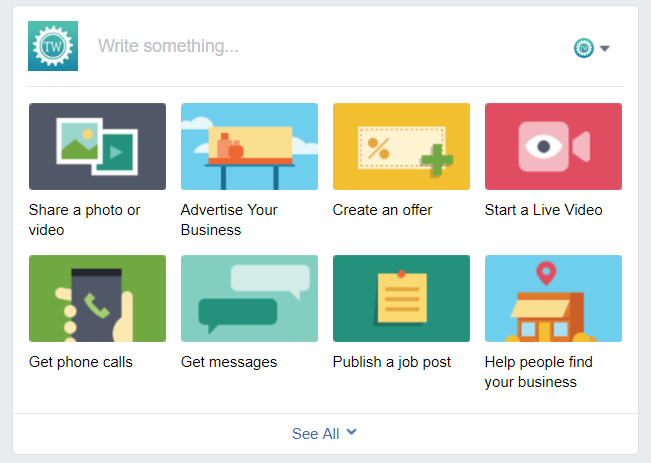 If you're scrolling through your home News Feed and find a post by another page that you want to interact with as your business page, you can do that, too. You'll just have to manually tell Facebook who you want to post as. In the very bottom right corner of the post you'll see your profile photo miniaturized. When you hover over that icon with your mouse, and then click on it, Facebook will tell you who you are currently set to be "liking and commenting" as – and allows you to switch to posting as a page you manage. Interacting with other posts helps your brand be seen on a more personal level and creates a sense of community in the online sphere.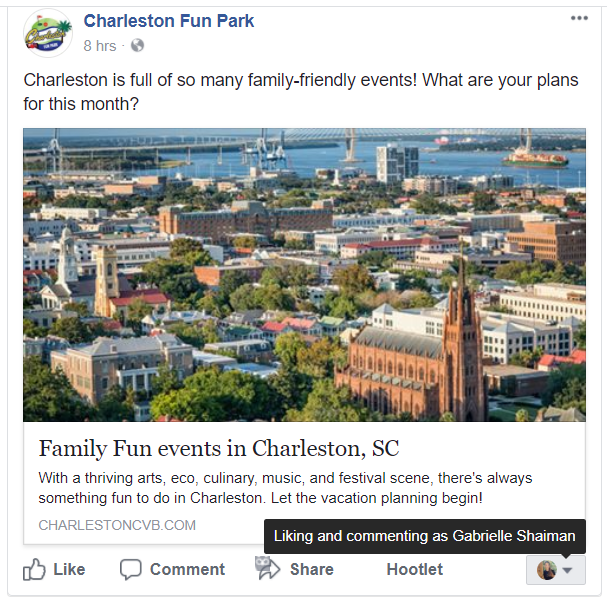 How do I look at Insights?
As a page manager or administrator, you have access to your page's Insights which provides useful information about the reach of your posts, who your followers are and when they are online, and more. Just select the "Insights" tab from the top navigation bar when you are viewing your page. From there, you can explore the different sections listed in the left-hand column. The "Posts" section in particular shows a graph of what days and times most of your followers are online. If you scroll further, you'll find a chart that details the reach and engagement of every single one of your page posts. Both of these pieces of information are helpful resources for determining when to post content and what type of content solicits the best response from your audience.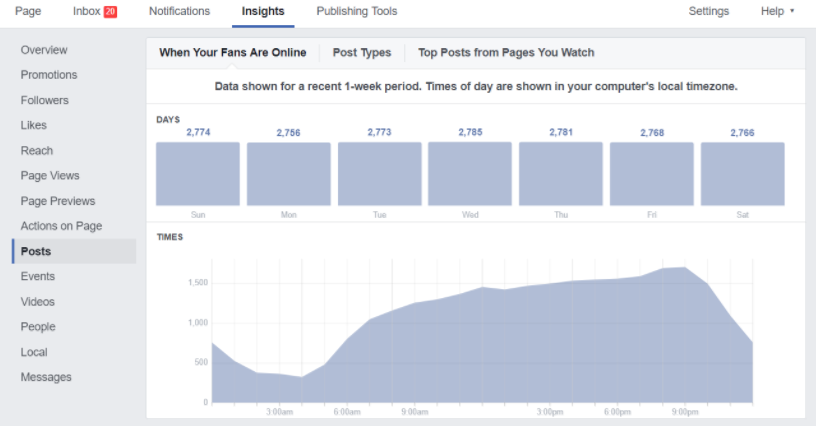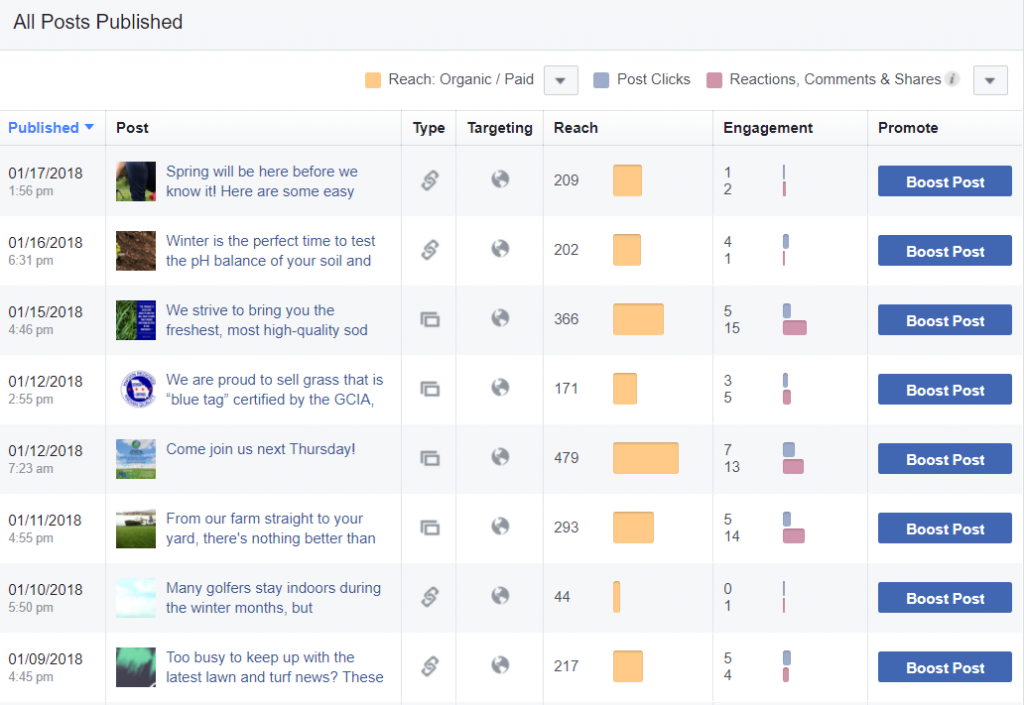 Another valuable section is the "People" section. Here, you will find demographic information about your followers. Understanding who your audience consists of is an integral part of determining a target audience for Facebook advertising as well as other marketing or advertising initiatives. If you know who your audience is, you can better provide them with the information and services they need.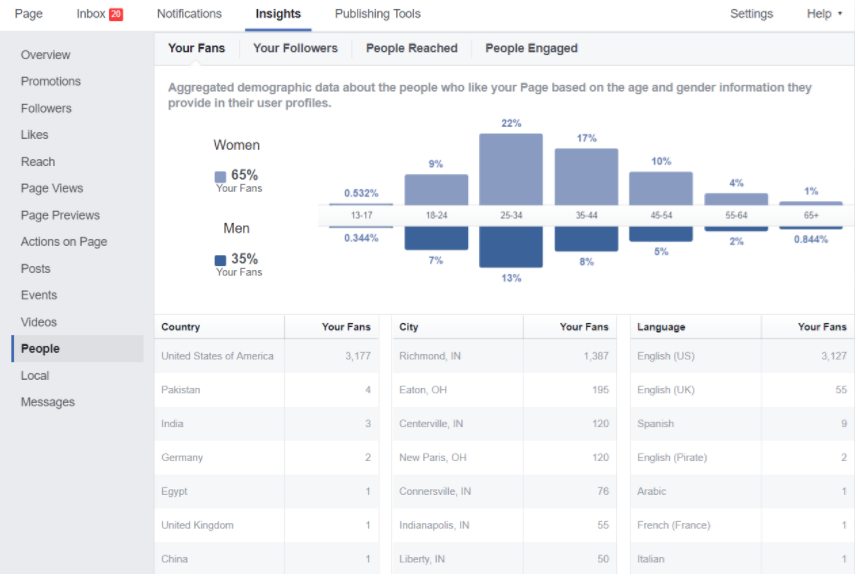 If you understand the value that Facebook can bring to your business but are feeling overwhelmed by all of its functionalities, we can help! Reach out to the TrustWorkz team today and let us know how we can assist you with your Facebook marketing goals.