For small business owners it can sometimes be challenging to know without a doubt that you're using marketing platforms such as Instagram to the fullest. Instagram can be a great tool to help grow your business, reach customers, and even sell your products or services – it's the seventh most visited website in the world! Make a good first impression to visitors to your Instagram profile with these tips to optimize your IG bio: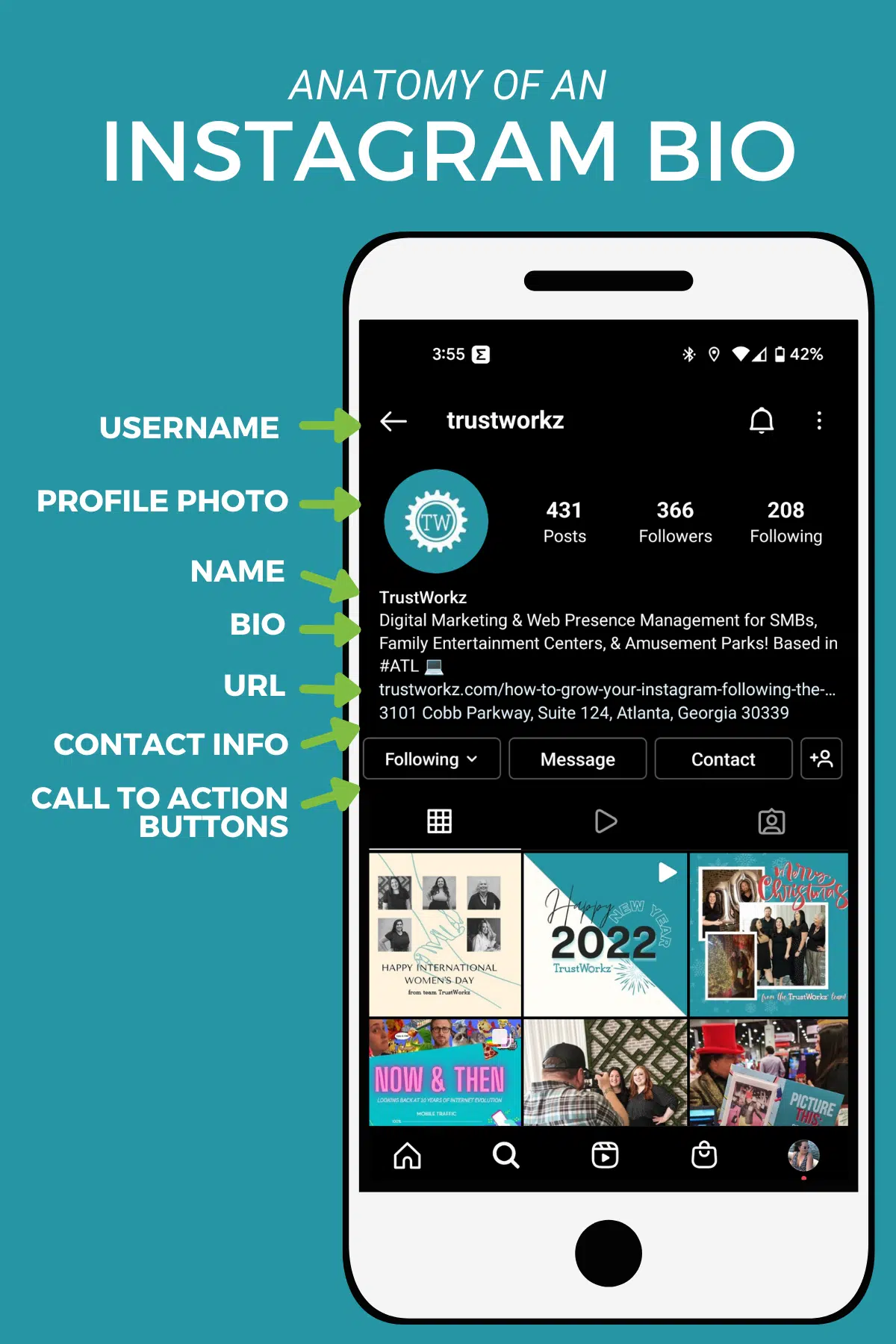 Username
Your username or @handle is essentially your Instagram identity. It holds a prominent location at the top of your profile. It's important to choose a username that is reflective of your business name so it is easily identifiable. Avoid confusing nicknames – make sure potential customers can find you in a flash!
Profile Photo
Your profile photo should be relevant to your brand's visual identity. This can include your logo, storefront, product photo, or even a branded photo. Be sure to use the same profile photo across your brand's social platform to create brand recognition from profiles.
Name
Not to be confused with the username, the name is the bold title located underneath the followers section on your Instagram profile. This is the only part of your bio that is searchable! Make sure it describes your business and what you do so potential clients can find you easily on Instagram.
Bio
In your Instagram bio, you have a 150 character maximum to show people what your brand is, what it does, and why they should follow you. That is not a lot of space to work with and goes more quickly than you think! Get straight to the point and highlight your main lines of business before adding any additional info.
URL
The website portion is the only clickable link on your Instagram profile, so it's important to use this space wisely! You can choose to link it to your website, update it to the latest product or offer, or make a Linktree-like landing page on your website to capture readers on your website and direct them to different places on your site.
Contact Information
You can add your contact information here so customers can easily contact you. This also frees up some space in your bio!
Call-to-Action Buttons
These can come in handy if you're encouraging clients to book an appointment or view your shop. It takes someone straight from your profile to where you're directing them, which typically leads to more clicks and conversions.
We hope these tips and tricks help you grow your Instagram following and increase your sales! If you need help making the most of your Instagram profile, the TrustWorkz team is happy to help!