Social media marketing is an important tool for businesses of all sizes in the 21st century. Whether you are a small business or a large corporation, it is essential to have an active online presence and use social media to your advantage. Social media marketing allows you to reach potential customers, build relationships with existing customers, and increase overall brand awareness. By utilizing social media as part of your marketing strategy, you can create content that will engage and inspire your target audience which will help you reach your goals. In this blog post, we'll discuss why social media is a good fit for your business and how to get started.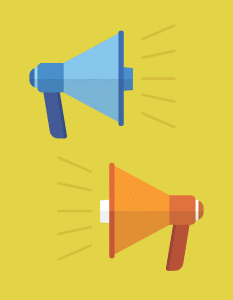 The Importance Of Owning Your Brand On Social Media
In today's digital world, owning your brand is essential for any business. Social media has become a go-to source for people to research and discover brands, and having an active presence can be the difference between success and failure. With the right social media marketing strategy, businesses can not only find their customers but also stay ahead of their competition. Owning your brand through social media can help create an online presence that boosts SEO, increases visibility, and drives more leads and sales. Through careful planning and execution of a comprehensive social media marketing plan, businesses can effectively manage their online reputation and gain a foothold in their industry.
Why Should You Have An Active Online Presence For Your Business?
​​Having an active online presence is essential for any business in today's digital world. An active online presence is also beneficial for promotional purposes. Many social media platforms offer free advertising options, allowing businesses to reach their target audience in a cost-effective way. Additionally, by having an active online presence businesses are able to build relationships with customers and prospects, leading to increased sales and loyalty.
How To Use Social Media For Marketing
Social media marketing can be an effective tool for businesses to reach out to potential customers, build brand awareness and loyalty, and increase their visibility. 
Here are some tips on how to use social media for marketing:
Set Your Goals: Before diving into social media marketing, it's important to have a clear goal in mind. Ask yourself what you want to achieve with your campaigns and tailor your strategies. Whether it's growing website traffic, increasing brand recognition, or boosting sales, having a specific goal will help you create the right content and measure the effectiveness of your efforts.

Create Quality Content: Content is king when it comes to social media marketing. Aim to create interesting and engaging content that your followers will enjoy and share. Think about creating visuals, videos, infographics, and other types of content that people will want to interact with. Also consider using hashtags to make your posts easier to find and reach more users.

Engage With Followers: Don't forget to engage with your followers! Respond to comments, like their posts, and share content from them. This will not only boost their engagement with your brand, but it will also give you valuable insights into their interests and preferences.

Track Your Progress: Last but not least, use analytical tools to track the performance of your campaigns. You can use various metrics such as follower growth rate, post engagement rate, website traffic from social media, and more. Knowing what's working and what's not will help you fine-tune your strategy for better results.
Seems easy enough, right? It can take a while to nail your business' perfect social media marketing strategy, but it is worth it! Social media is a powerful advertising tool. If you need help getting a customized social media strategy together for your business, our team at Trustworkz would love to help you! Learn more about our social media services on our website.