I'm in a summer state of mind
If you're anything like me, the end of winter is like seeing the light at the end of the tunnel. Warmer weather is finally coming our way! While I'm personally preparing for lake days, outdoor activities, and LOTS of sunshine, I have to remind myself that I need to take care of business before fun in the sun.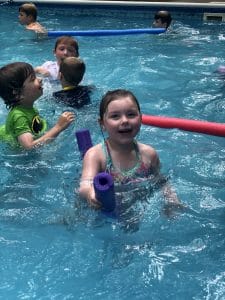 Getting ready for warm weather and school breaks doesn't need to be a daunting task. Want to bring in more spring break and summer business this year? I've gathered a few tips for you to ensure that you and your business radiate sunshine, love, and profits as the weather heats up.
4 Ways FECs Can Prep for Spring & Summer Sessions
Evaluate Your Staffing Needs
Take a look around. Is your staff ready for the blast of people during this year's busy season? Do you need to hire some seasonal staff to help with the increased crowds? Now is the time to start collecting job applications. If you wait too long, you'll be left with less capable employees instead of getting the pick of summer job applicants. 
There are several ways you can effectively hire seasonal employees: 
post a flyer inside your facility

run a "Now Hiring" Facebook ad

word of mouth
You need to ensure that you have plenty of time to find the happiest and most fun loving people to represent you and your facility. You will also need time before the rush to be able to train and prepare everyone for the increased traffic.
Expand Your Hours
If you have the staff and capabilities, keep your doors open as long as it's practical. Kids will be out of school and parents will be ready to get them out of the house (trust me on this one :-P).  Opening earlier and staying open later will give parents a fun, safe option to keep their kids happy! 
Don't forget to update your new hours online. This way people will always have accurate information for when they want to visit and spend their money with you. Win-win, amirite?
Offer A Summer Camp/Beat The Heat Specials
Kids are going to be in and out of school over the next several months, but that doesn't mean all parents get to enjoy the same break.  Offering a summer camp will assure increased revenue for your family entertainment center. Parents are always looking for fun, educational ways to keep their children entertained and safe while they are working. Once you decide on the details for your specific spring break or summer camp, it's time to start advertising! People need to know your facility is an option near them. Running Facebook Ads and posting organically on social media are GREAT ways to get the word out. 
Refresh Your Facility
A summer refresh can translate to so many different aspects of your business. From revamping your snack bar menu (think popsicles, icees, and ice cream) to updating the online face of your business, don't let "spring cleaning" pass you by. This is a great time to revamp the look of your website! Bright colors and smiling faces will be sure to draw in the crowd. This is also the time to take a physical look at your center. Is your floor clean and waxed? Are your fixtures updated? Is it reflecting the vibe you want to portray? If not, a quick update or a nice fresh coat of paint can lift the spirits!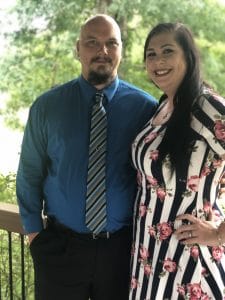 Now that you have the tips to prepare for summer business, let's talk about tools! At TrustWorkz we are amped and ready to help you with all your online advertising and refreshing needs. Want to know what Facebook Ads, social media, and SEO can do for you? Reach out for a free assessment of your digital footprint!