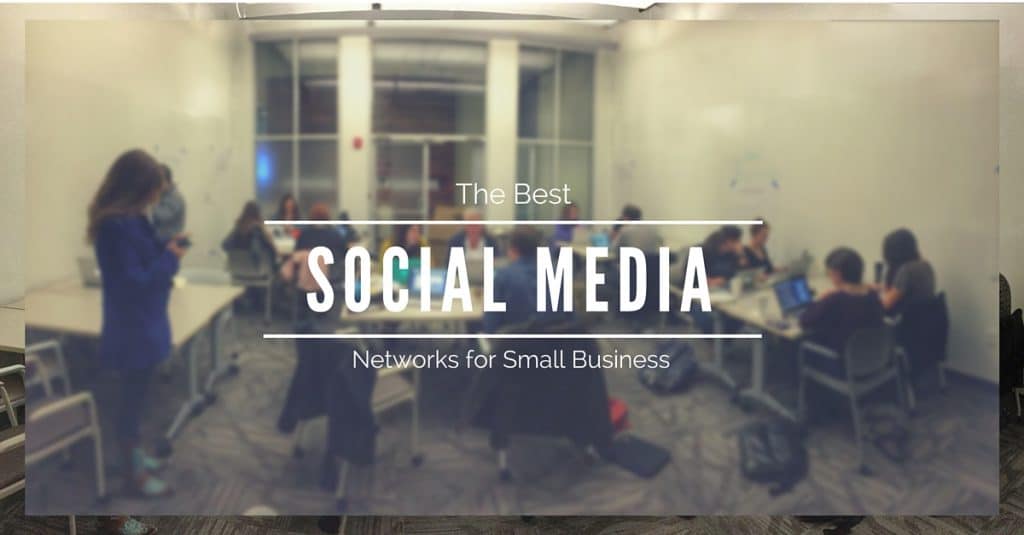 Whether you're a law firm or bowling center, you should be using social media to help grow your business. That's a fact.
We often hear from small business owners that they think their industry is boring, or that they have nothing exciting to say. If you feel that way about your business, you're missing the opportunity and selling yourself short. Some business owners think they have so much to say that they could fill encyclopedias! They too, are most likely missing the point.
Social media was created to connect humans to each other. Most businesses, big and small, miss the opportunity to connect with their audience on a human level. That's the true beauty and power behind social media. Here's how you do it in 2016 (so far).
Where (Most) Small Businesses Should Have a Presence
Facebook: This is the most uncool social media network in the world (Zuckerberg agrees). However, I would rather call it a utility these days than a social network. Facebook today is as essential as owning a phone.If you want to connect with family and friends, it's weird if you don't have Facebook. You have the ability to reach a potential audience of hundreds, thousands, millions, or even over a billion people on Facebook. This uncool network allows your business to have a searchable and dynamic presence online. Don't miss out on it.
Twitter: There are a lot of naysayers about Twitter right now due to their poor stock performance (attributed to a complete overhaul of their leadership). However, influencers and teenagers (also considered influencers) are still using Twitter as a favorite network. Few social media networks are able to connect you directly to your customer. Twitter is also exceptional as a listening tool for brand mentions, or even looking for sales opportunities.  Start by sharing content, listening, and responding to almost everyone that mentions you. See how you can spice things up with video!
Instagram: Before words, humans were communicating through images. Instagram helps you communicate with your audience in the most simple form possible. An image of a job well done, of a team celebrating a great week of work, or of a video testimonial of happy customer says a thousand words. Most small businesses today are only sharing sales messages (ie. upcoming events, promotional content, etc). Instagram allows small business many different opportunities to connect with their target customer. Whether it is suggesting a great outfit for a clothing boutique or showing off how to change a tire for a service station, there are creative ways to add value. When you add value, your influence and social media ROI grows.
Pinterest: Home service? Family entertainment center? Pinterest might be the most underused social media network with advertising capabilities right now. Our customers using Pinterest are seeing amazing results, and part of the reason is because there is such a lack of competition. We love Pinterest because people using it are ready or wanting to buy or they're building their dream buy list. You need to be the business on their list to buy from or that is providing valuable content for them to pin.
Snapchat: Experts wrote off Snapchat back in 2013 (I did too) when it was just known as the scary social media tool that adults didn't understand yet. Recently, the network has experienced exponential growth and renewed excitement. If you're serious about making Snapchat part of your marketing strategy, you really need to read Gary Vaynerchuk's guide to Snapchat. Similar to Pinterest, brands haven't realized the full potential of Snapchat as a marketing tool. Don't worry. Marketers will soon ruin the experience for everyone, but until then, let's ride the wave to connecting with customers! Snapchat provides a unique attention proposition, unlike other social networks. So, make note of this: Attention (not impressions) is what you are bidding for today!
Are you using a different social media network to boost your business? We want to know!
Thanks for reading my article! It would mean the world to me if you Liked, shared, or commented to let me know what you think!