No matter how long your family entertainment center has been around, loyal customers and an entertaining environment are only half the battle! Customer acquisition must happen to continue to operate your business, and step one of gaining new customers is making sure they have all the information they need to plan a visit! Websites are the most important part of this equation, so keeping it updated with essential information can be an invaluable tool for attracting new customers! Without further ado, here are the top five features and elements your FEC must have!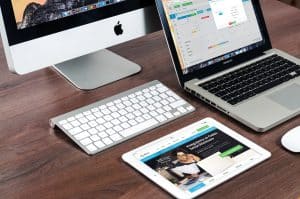 Links to any booking software
If your FEC hosts birthday parties, special event times, PTA fundraisers, or anything else that should be booked in advance, it's crucial that you add a way for customers to book online! The software capable of doing so has been around for 20+ years, so people expect to be able to book online instead of calling ahead or making a special trip to your business just for a reservation. Automating this process also allows you to make quick changes, like putting a stop on reservations for the month if you fill up all available spots. Calendar features can also show customers which dates and times are available, saving them and you time in the booking process! 
      2. Details on specials and sales
Sales, promotions, and events are fantastic ways to attract new customers, so showcasing them front and center on your FEC's website is a great way to earn new business! Create eye-catching flyers to showcase on your home page, or create an entire page within your website dedicated to sales and promotions if you plan on having them regularly. With our economy constantly in a state of disarray, customers are always looking for ways to have fun on the cheap, so make sure to push those sales and deals!
      3. Location information
This tip may seem like a no-brainer, but having information about your business's hours, exact location, and pricing on your website is always a good idea! Even if the information is posted elsewhere, like your Google listing or social media, redundancy is important on your website. This is also where the information is typically assumed to be the most accurate, so keeping it updated if and when hours change is crucial! 
      4. Contact information
Sometimes, customers have unique situations or questions that can't be anticipated and built into your website. In these cases, your business's contact information will be required, which is why having either a contact form or listing with multiple forms of contact information is a must for any website! Contact forms are great because they allow the user to express their question, comment, or concern concisely and with the peace of mind that it will be submitted directly to the business for prompt response. 
      5. Pictures!
Another seemingly obvious tip, stocking your website with pictures of your business allows customers to get a preview of your facility before they attend, often important for first-time customers who may be from out of town or have not visited before. These pictures should show patrons enjoying your space, close-ups of relevant equipment or games (think arcades or roller rink surfaces), and any event spaces you may have. Again, these may be available through your social media or Google results, but having them in a centralized location makes the purchase decision easier for potential customers.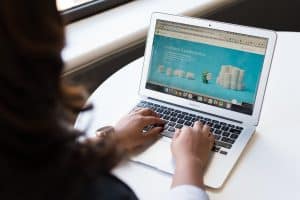 If these tips all make sense, but you don't know where to start when it comes to web design or maintenance, TrustWorkz is here to help! Our talented web team is ready and able to help create the website of your dreams and take the stress out of your digital marketing plan!