TrustWorkz® specializes in providing high quality Internet marketing for the green industry. Now, both residential and commercial landscape designers, installers, maintenance companies and both retail and wholesale plant nurseries can benefit from content marketing techniques to help their businesses be found online. We provide our green clients with a hands-on Internet marketing solution to help them dominate their local market. Our solution is simple, yet extremely effective.
Green Industry WebOp Program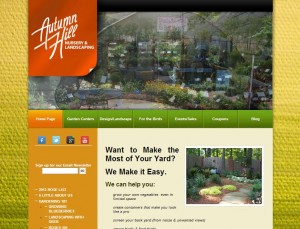 We realize that the green industry requires a certain understanding and knowledge. Our company has invested time and energy to learn about your struggles, needs, and growth opportunities online.
Your business is given a new, mobile-responsive website to match the needs of your customers so they can find your site with multiple devices. The green industry website is designed to look beautiful, and provide functionality. The website is built using WordPress, a content management system that is widely praised for its ability to be optimized for search engines and the ease in which it can be taught, if you'd like to learn. A Web Operative will captain your web presence, as he or she creates high quality, original content for your business. Content marketing is used across various social media channels and blog posts. Every piece of content is intentional, designed to help potential customers find your business online. Blog posts are created with both your target audience and search engines in mind. For that reason, each post is written for search engine optimization (SEO) and the edification of your customers.
Whether you are a grower in the horticulture industry or offer design,installation, or maintenance in the landscape industry, TrustWorkz® helps new clients find you, so that you can spend less time chasing them down. We're here to bring the green industry up to speed with Internet marketing. Leave the marketing to us, and enjoy focusing on the reasons you started your business in the first place.