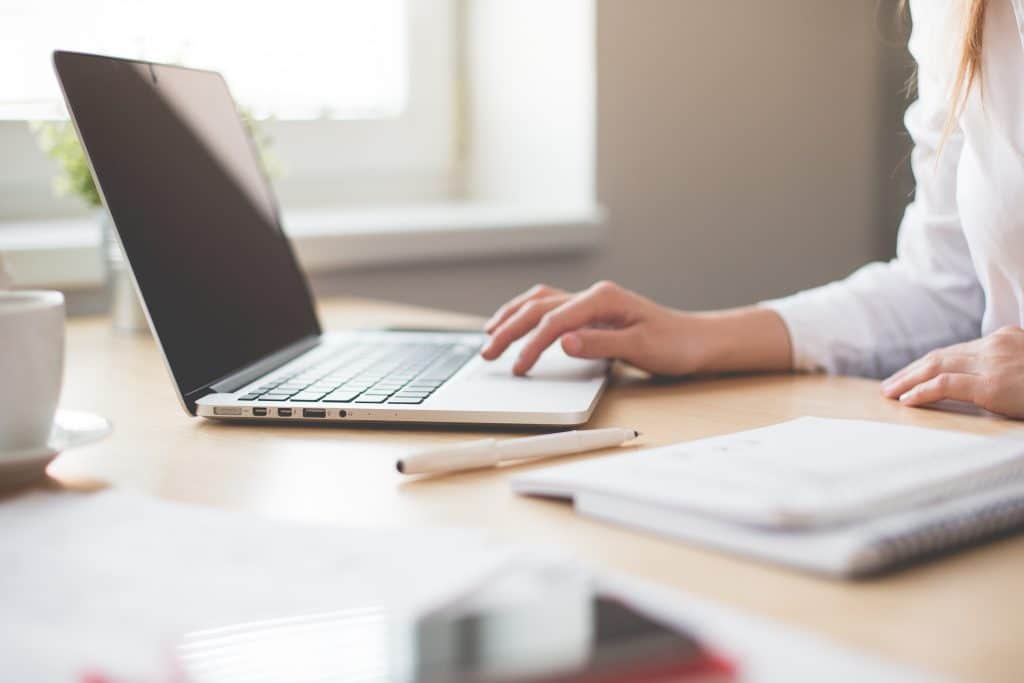 We are your Atlanta content marketing experts. There are many types of content marketing, including:
Site Content
Put information at your customers' fingertips.
People want to know who you are, what qualifications you have, and how your product or service can solve their problems. That's where site content comes in. By providing website content that's informative, relevant, and easy to digest, you make it simple for customers to take the next step. Good website content is like a sales director who never stops working. It also impresses those hard-to-please Google search algorithms, which is always a win in the world of digital marketing. Our Atlanta content marketing agency can create engaging content that performs.
Blogs
You're the expert. Now it's time to prove it!
Blogging is a keystone of inbound marketing. Okay, what does that mean? Think of your blog as a giant magnet. Instead of pushing promotions at customers (outbound marketing), you're pulling them to you with the irresistible appeal of entertainment, education, and self-enrichment. Your blog provides value to the people in your local community by telling engaging stories, answering tough questions, sharing useful how-to's, and giving customers a peek behind the curtain of your business. In essence, you're showing people who you are and why they should care.
Unlike more traditional marketing tactics, blogging develops trust. You're not selling a single purchase, you're creating a lifelong customer. And that's something worth investing in.
Social Media
The world went social. Did you?
Traditional marketing channels are a one-way conversation. Social media breaks that barrier, helping family entertainment centers connect with customers and answer questions, respond to feedback, and provide important information. What can social media do for you?
Develop brand awareness to help potential customers find your business
Drive traffic to your website
Make your business a part of the local conversation
Social media constantly changes. New platforms emerge, new types of content go viral, and the tried-and-true social platforms develop new tools and algorithms (we're looking at you, Facebook). That's where we come in. A successful social media strategy pivots when necessary to integrate new trends and tech. TrustWorkz has an eye on the horizon, and we seamlessly incorporate the most effective new strategies into your social media presence.
But no matter what changes, some things stay the same. An engaging social media presence should:
Be authentic. Have a voice that's an extension of your brand. Customers don't click with robots!
Be informative. Establish yourself as an authority in skating, bowling, trampoline adventures, or other business specialties by answering your audience's most pressing questions.
Be accurate. Share information consistently across all channels.
Get people talking about your brand. Learn more about Facebook, Instagram, Google Posts, and other effective social media platforms for your business from our Atlanta content marketing experts.
Landing Pages for PPC and SEO campaigns
First impressions matter! Simply put, a landing page is the first point of contact between your website and a user. Our Atlanta content marketing agency has years of experience creating quality landing pages that engage and convert users. Users navigate to PPC landing pages when they click on an ad. These pages are focused specifically on one product or service and direct the user toward an action, such as filling out a form. Landing pages that focus on SEO, or organic landing pages, are typically optimized for a keyword or phrase surrounding a specific product, service, or geographic area. Depending on your goals, a combination of PPC and SEO landing pages are usually the best strategy. Let our Atlanta content marketing experts create a plan that works for your business.