At TrustWorkz, we LOVE good graphic design, and our graphics team is top notch. But sometimes your business needs a social media image ASAP. If you're ready to tackle simple graphics on your own, we recommend Canva as a great user-friendly tool. Check out our top 5 tips for creating eye-catching images.
1. Size matters: Facebook, Instagram, Twitter, Pinterest . . . the list goes on, and each of these social media platforms are asking for images with different dimensions! When it comes to creating graphics, keep in mind where your image will be seen and choose dimensions that fit that platform. A simple "cheat sheet" can help you remember which is which, and Canva even offers the option to choose the platform you're designing for before you begin.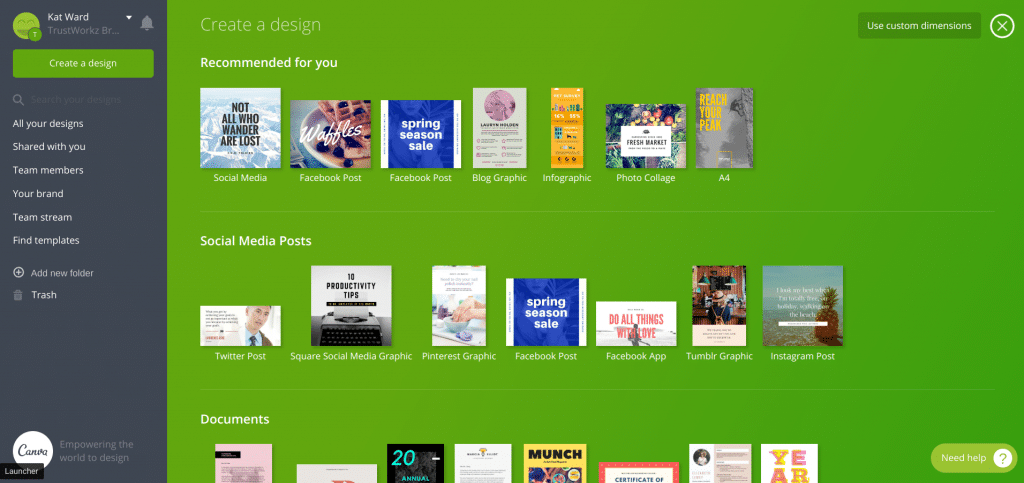 2. Keep it consistent: You've worked hard to build your brand, and when you're trying to convey important info to your audience, the image you use should be instantly recognizable as being related to your business. Accomplish this with consistent colors, fonts, and logos. By using a six-character color code (known in the digital world as a hex code), you can ensure that you're using the same shade of turquoise every time! And Canva allows users to upload their own images in addition to using their extensive library of free photos and illustrations, so including your own logo in graphics is a breeze! (For best results, upload a .PNG file of your image with a transparent background.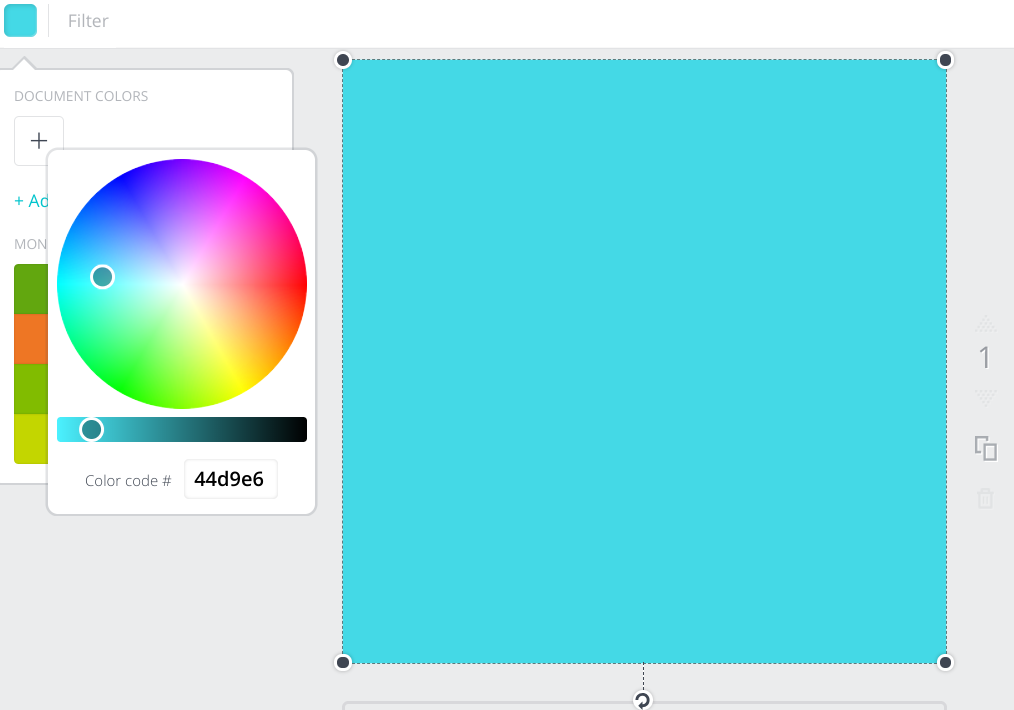 3. Get to the point: Let's be real for a second: every tiny detail about your event/sale/giveaway doesn't need to be on your image. Hit the high points — time, date, location, price. This is one instance where perfect grammar isn't required, because full sentences (usually) make for bad graphics. If you want to convey more details, it's the perfect opportunity for a longer post, or even a blog! Our attention spans are shorter than ever, so don't waste precious time and news-feed real estate with too much information.
4. Simplify! Bright colors, fun photos, amazing illustrations . . . there are so many exciting tools to try! But an eye for editing can make the difference between an image that pops off the page and one that overwhelms your audience. There are exceptions to every rule, but here's a good starting point:
2-3 colors
2 fonts (MAX)
1 picture OR illustration OR pattern.
Give your image a focal point!
5. Try a template: Canva has an amazing inventory of templates that can serve as a great place to begin when you're out of ideas for engaging graphics. Remember that all of the images, colors, and fonts can be changed to reflect your brand, but when you're struggling to figure out where to start, a template can save the day!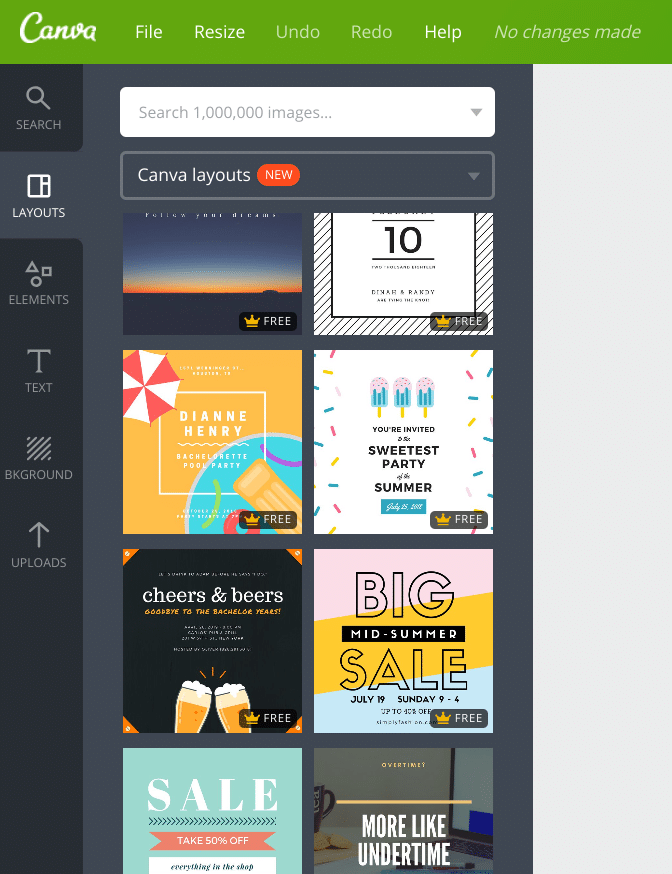 Visual content is a key component to successful social media strategy! The uses for good graphics are virtually endless, and creating quick and easy images doesn't have to be a chore. If you want to learn more, Canva offers a ton of easy-to-understand tutorials to get you started.