As Twitter wanes in popularity, users are looking for an alternative. Instagram created an app very similar to Twitter named Threads designed to engage current Instagram users in a new way. Getting your business started on Threads, the newest social media platform from Instagram, can be a great way to engage with your audience and reach new customers.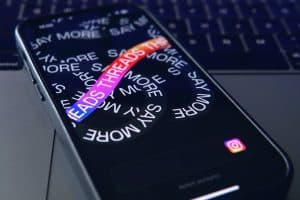 Here's a step-by-step guide to help you sign up and get started on Threads:
1. Create An Instagram Business Account
If you don't already have an Instagram business account, you'll need to create one. Go to the Instagram app on your mobile device or visit the Instagram website on your computer. Follow the prompts to sign up and choose the "Business Account" option.
2. Optimize Your Instagram Profile
Once you have your business account, make sure to optimize your profile. Choose a profile picture that represents your business and write a compelling bio that describes what your business is about. Include a link to your website or landing page in the bio to direct traffic.
3. Download The Threads App
Threads is a separate app from Instagram, designed specifically for sharing short updates with your close friends. Download the Threads app from the App Store (for iOS users) or Google Play Store (for Android users) and sign in with your Instagram credentials.
4. Connect Threads To Instagram
After signing in to Threads, the app will prompt you to connect it to your Instagram account. This will allow you to share content from Threads directly to your Instagram story and vice versa.
5. Explore The Threads Features
Take some time to explore the features of Threads. You can create and post "threads," which are similar to tweets on Twitter, but designed for a more intimate audience. Threads allows you to share photos, videos, text, and more with your close friends on Instagram.
6. Build Your Audience
Start building your audience by inviting your close friends and loyal customers to follow you on Threads. Encourage them to engage with your content by responding to threads and sharing them with their own networks.
7. Develop A Content Strategy
Plan out your content strategy for Threads. Decide on the type of content you want to share, how often you'll post, and the overall tone and messaging you'll use. Threads can be a great platform for sharing behind-the-scenes content, exclusive offers, and updates about your business.
8. Engage With Your Audience
Engagement is key on any social media platform. Respond to comments and messages promptly, and interact with your audience's content as well. This will help you build a loyal following and foster a sense of community around your brand.
9. Promote Your Threads Account
To grow your Threads following further, promote your Threads account on your other social media platforms, website, and marketing materials. Let your audience know that you're active on Threads and encourage them to follow you there for exclusive content.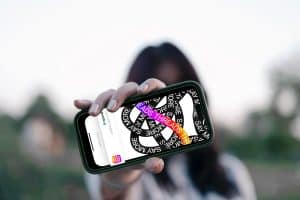 As Threads is a new platform, it's essential to be adaptable and open to trying new approaches to engage your audience effectively. Keep an eye on the platform's updates and features, as they may evolve over time, and adjust your strategy accordingly.
Remember that social media success takes time and consistency, so be patient and persistent in building your Threads presence. With a compelling content strategy and a dedicated approach, you can make the most of this new platform and enhance your business's online presence.
Threads is the newest social media platform in town, so make sure to sign up quickly! If you need help getting your business started on Threads our team at TrustWorkz would love to help!