TrustWorkz is headed to the Roller Skating Industry Convention in Las Vegas, NV on May 13 – 17, 2018.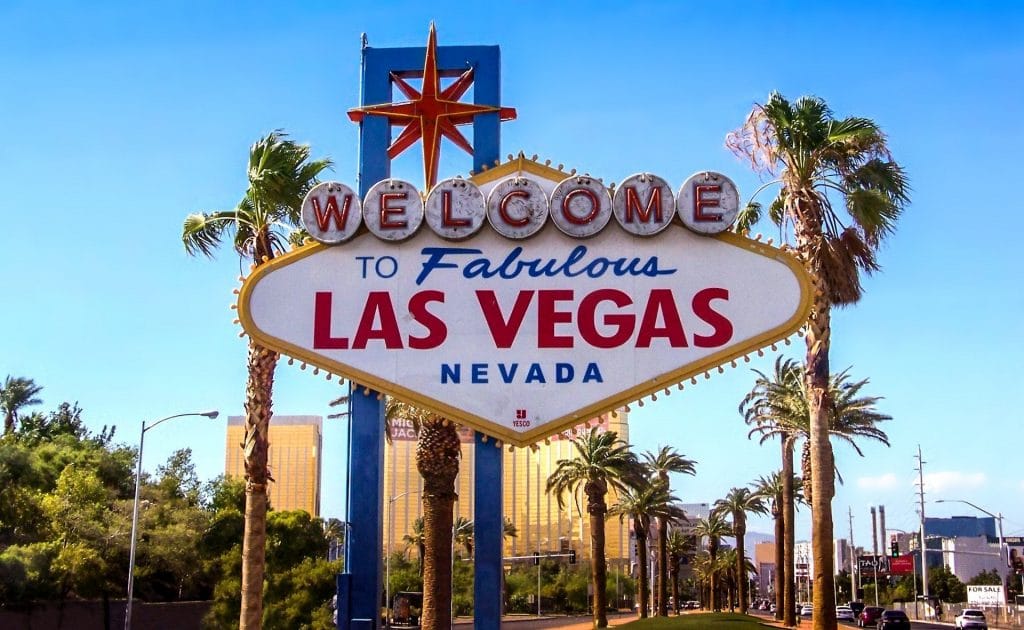 Rodney Moody is a familiar face with the RSA, but how much do you know about him? He's an interesting character to say the least. Find out for yourself!
---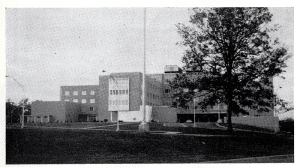 Where are you from?
I am from downtown Atlanta, Georgia. Dekalb General baby (It's an Atlanta thing to tell what hospital you were born in). My doting parents, Ronnie and Susan, brought home an 8.8 pounder that winter day in 1975.
What did you do after college?
Upon returning home from Georgia Southern, I took over one of my family's businesses. My brother and I ultimately bought it and turned it into a restaurant and live music venue/bar, "Breakers." We sold the business ten years later to pursue other interests in real estate and automobiles.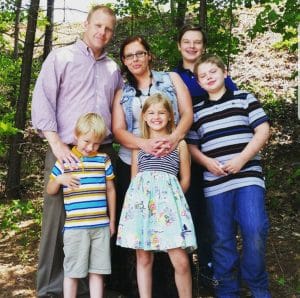 Tell us a little about your family!
I started a family with another Georgia raised baby, Laura Christine "Christy." We have four kids: Josh, Tyler, Ramsie, and Reece.
How did you end up as the Director of Business Development at TrustWorkz?
My background in auto sales and as a customer service specialist led me to pursue a new career. TrustWorkz thought I would be a good fit in 2015 and I fell hard for the challenge of digital marketing sales to small businesses and family entertainment centers across the nation.
Tell us all the interesting things you can in one minute!
The first movie I remember viewing in the theater was Little Orphan Annie, & next was Jaws 3D.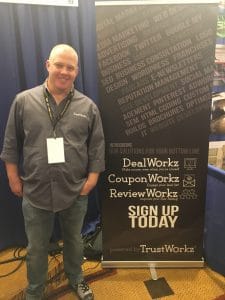 I used to play a ton of summer little league and winter football as a kid, followed by high school sports.

I consider my brother my best friend, with my son Reece as a close second.

Reece and I are rebuilding my father's Corvette for his 16th birthday (no, 28th birthday).

I once jumped out of a plane but I froze up on a 2 story building with a fear of heights.

I played bass guitar for a couple of different garage bands and found out I am no good.

Craft beer and chicken wings are my favorites!

I love college football! I root seasonally for UGA but opt for SEC after a loss. I am very optimistic with Kirby at the helm.

---
Now, let's meet a not-so-familiar face, Ansley Teipel! Ansley is the Creatives & Development Project Manager at TrustWorkz, and she is headed to RSA for the first time. If you've had a website done with us, then you and Ansley are best friends. 😉
Tell us where you grew up!
I am from Macon, Georgia. I grew up in a small family business run by my parents. I know what it takes to run a small business and what it takes from all family members.
Where did you go to school?
I graduated from Georgia College with a degree in Psychology and went back to Wesleyan College where I received a degree in Advertising & Marketing Communication and a minor in Graphic Design. I moved to Atlanta after graduation in 2014.
Now, we can't not talk about sports with you. Indulge us!
I have always loved sports. Growing up I focused on playing soccer and softball. One of the proudest moments in my life was winning the GISA AAA state championship my senior year as the goalie (I also played forward throughout the season and scored 7 goals). I'm most proud of this because no one thought I could do it. I am only 5'1 and as a goalie that is not ideal or easy. I trained hard and it paid off. Today, that experience helps me reinforce that no one can tell me that I can't do something. If I work hard, I will succeed.  

I played college soccer at Wesleyan with my remaining year of eligibility after GC. I continue to play soccer in social leagues in Atlanta.

I love the Georgia Bulldogs and all the heartache that comes with them. I follow the US Women's National Team and Atlanta United. Alex Morgan is my favorite soccer player and Nick Chubb is my favorite current football player.
You had a fun start with TrustWorkz, tell us a little about that!
In February 2015, I joined the TrustWorkz team as a graphic design and WebOp intern and from there I've grown into the current Creatives & Development Project Manager which I have been in charge of since March 2017. For the creatives side, I oversee all graphics from our designers and design our new internal branding which we are still developing. For Development, I oversee all web development/design projects, support our current clients' websites, and manage troubleshooting issues for our internal team.
What are you most excited about with TrustWorkz + RSA?
My favorite Roller Skating sites are actually in design and I can't wait for these to go live in the next 30 days! You know who you are. 🙂
Quick Fire Round – Tell us the first thing that comes to your mind:
First job? At 14, I joined the family business and started detailing cars at my dad's shop during the summers. (#ChildLabor)

Do you have any pets? I have a Border Aussie named Bleu who is 3 years old. She loves holding hands and long walks to the dog park.  I love Great Danes. My family has had 3. I plan on getting one in the future.

Fun fact about yourself? My toes are webbed but I cannot swim faster than normal people.

Favorite music? My favorite bands are Paramore and Judah & the Lion.

Secret talents?

I can throw pots/ceramics and 3D design.

Does graphic design run in the family? Actually, yes! I have a little brother who is a Graphic Designer and Videographer.

Favorite place to eat? Willy's (Queso, anyone?)

Favorite TV Show?  Friends

---
Rodney & Ansley can't wait to see everyone in Las Vegas. Be sure to show Ansley a good time (it's her first time!) and don't forget to stop by our booth to chat with Rodney. Viva Las Vegas!
*A special note from Rodney: Rodney can't wait to talk to you about our renewed commitment to our Roller Skating clients and the RSA, and all about the new & improved TrustWorkz.